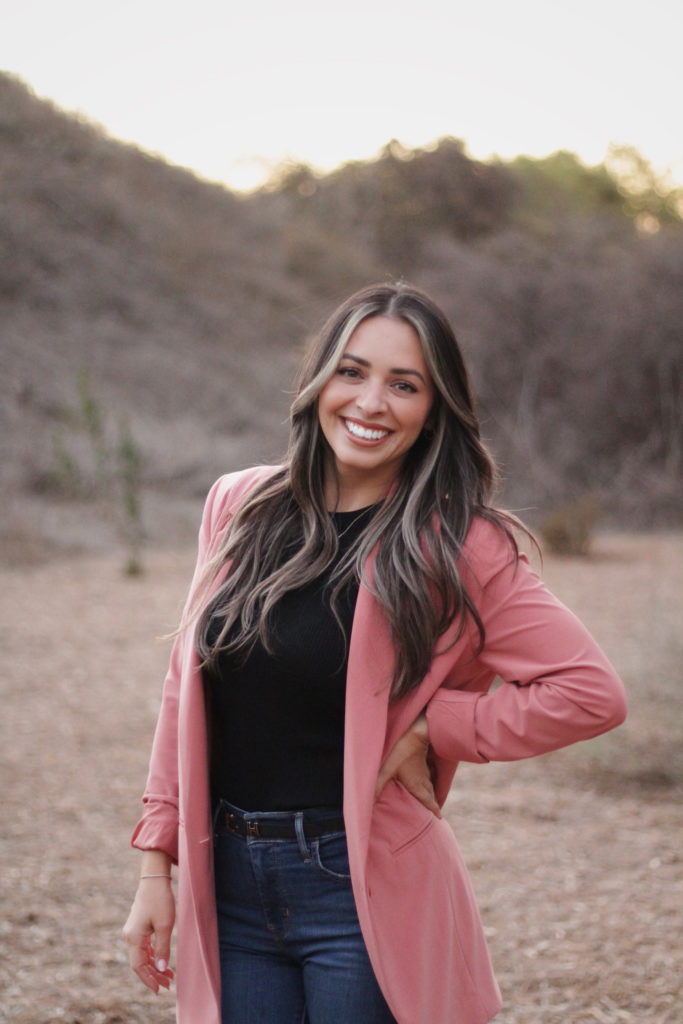 As a therapist, Seneca understands the challenges, obstacles and the complicated discomfort that arises during change and growth. Building a trusting connection with a stranger can be intimidating and uncomfortable to begin, however, she provides a comforting and authentic space for clients to feel safe and show up as they are. Seneca walks beside her clients, at their pace, while providing safety, tools, skills, validation, guidance and support in order to address trauma, fears, and problematic behaviors. She understands that through this process, people can learn to live a more fulfilling and meaningful life.
Seneca earned a Master of Arts degree in Clinical Psychology, with an emphasis in Marriage and Family Therapy from Pepperdine University and has been in practice for the past 6 years as a clinical psychotherapist. Seneca is passionate and committed to supporting individuals find their voices. Her dedication and advocacy for the community has spanned over a wide variety of experiences leading to her highly sought clinical expertise. Seneca's professional experience is vast, as she has worked professionally in community mental health clinics, correctional facilities, education organizations, crisis teams and inpatient residential treatment facilities for substance abuse, eating disorders and co-occurring disorders.
Seneca has experience working with youth, young adults, adults, incarcerated youth, couples, and families. Seneca is highly skilled in individual, family, and couples' therapy and is a certified EMDR therapist. Through EMDR, she employs bilateral eye movement to process unresolved trauma. Seneca also has extensive experience with crisis management, working with clients who are at risk for self-harm and suicide.
Seneca's passion and dedication to serve others goes deeper than a professional career. Alongside her professional career, Seneca has dedicated her life to supporting individuals and their families coping with the impact of addiction. In 2017, she helped to establish a non-profit organization whose mission was to serve and resource underserved families struggling with addiction. Seneca embraced the roles of active board member and advisor.
Outside of her professional roles, Seneca is a down to earth individual, she loves camping, family time and laughter in her life. She is a dedicated fur-mom to a pup named Harley and is actively working on her 'green thumb' to keep her new plants alive and well. Seneca loves a good cup a coffee, a cozy place to read, and a bag of her favorite sweets to bring her small moments of joy.
Click here for "A Message from Seneca"
Seneca is a Licensed Marriage and Family Therapist, License No. 121107, in the State of California. Contact Seneca: Via email at [email protected] – Via telephone at 949.416.8245